Hi all.
We have recently added a new printer to Check_MK. We mainly use this to track the toner levels and e.g. notifications for this host are disabled. The ist a large enterprise-scale device so it has an internal hard drive. And the values for the hard drive, which we get through SNMP are … let's call it misleading…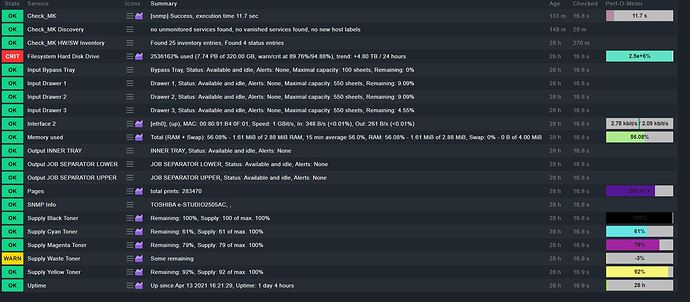 As far as I know the actual memory usage is around 7 MB. So I guess this is just a conversion error.
I hope this information may help:

We are using 2.0.0b1.
Cheers!