Good morning everyone.
I have a check_mk server (1.6.0p9) monitoring several machines and I have tried to set up notifications by email with no success. I do receive fallback notifications but I do not get the notifications I want. I have followed the "Notifications" setup page.
I am sharing images with the propreties of the rules.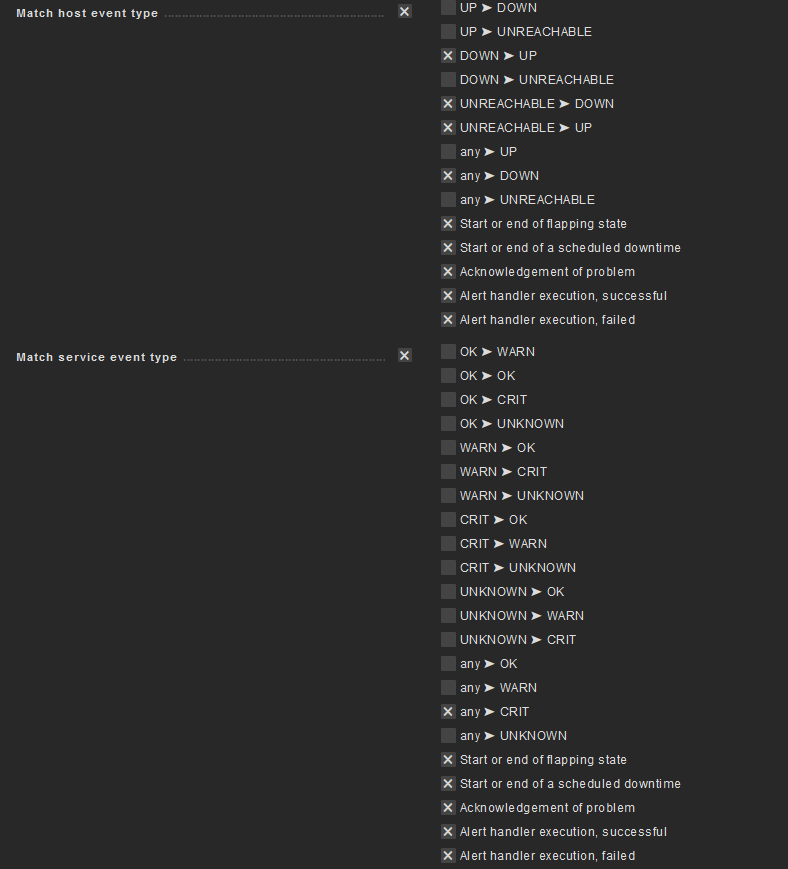 No crits are sent to my email. What am I doing wrong?
Thank you in advance.