Hello Community!
Little news from our Knowledge Team that works relentlessly to make your Checkmk experience better.
As you probably already know, Checkmk documentation consists of general documentation and a beginners guide that can smoothly guide you through your initial introduction to Checkmk. Sometimes they include similar topics but on different level of detail.
To avoid confusion, now when you search through Checkmk documentation, you can clearly see which part of the documentation the results are coming from: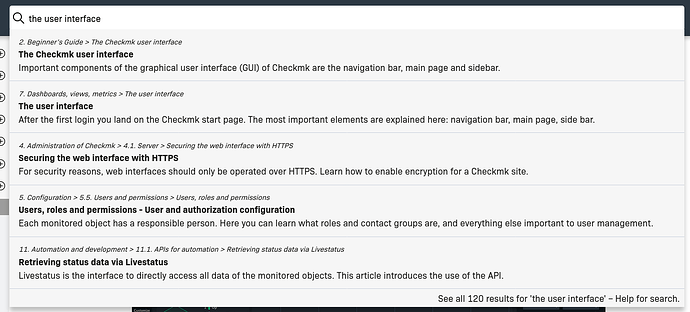 Let us know what you think!