CheckMK: 2.1.0p11
OS: Ubuntu 20.04
When we used to monitor our Azure environment in version 1.6.0p30, we see all databases (just confirmed it in a test instance that it is stillt he case)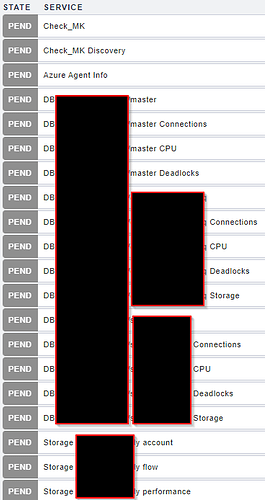 Now we have updated to version 2.1.0p11 we only see the master database

The wierd thing is, that we monitor multiple Azure environments and some are working the way the should, and some only show the master database. App rights are exactly the same in all environments.
Also tried creating an enforced service, but that service will stay in stale mode.
Any ideas how to solve this?
Thanks in advance,
Matthew