Hi,
I want to let you know that Robotmk1.2 is released.
One of the new features is the often requested "retry" of failed tests.
This is very handy if you must test applications which have unsolvable sporadic hickups. The retries can be further restricted to certain tests.
Another new feature is the integration of HTML logs from the test clients which are accessible with action icons: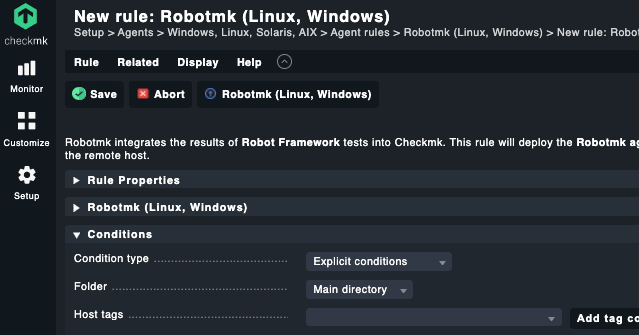 Available here: https://github.com/simonmeggle/robotmk/releases/tag/v1.2
and soon on Checkmk Exchange
I am very happy to get your feedback.
Regards,
Simon
@martin.hirschvogel What do you think about adding a new category "announcements"?