Hello Check-mk world!!
we are facing problems with unknown status on several oracle jobs checks, even we upgrade from check-mk 1.6 to 2.0 ( also the agent on the host ) it still happening and no clue how to solve it.
Any clue of what its going wrong? we got the same mk-oracle pluging that we got on other hosts and this is only happening on this one.
You can have a look on the attached screenshot.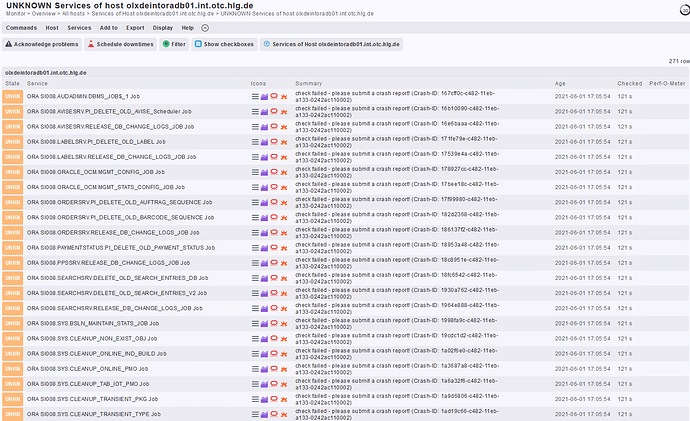 Thanks in advance
Regards
Carlos