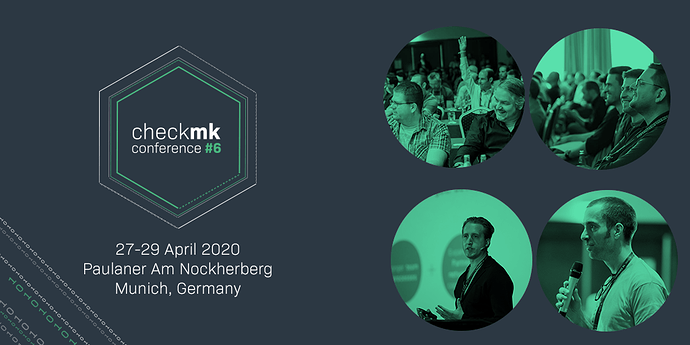 Date:
27-29.04.2020
City/Country:
Munich, Germany
Venue:
Paulaner am Nockherberg, Hochstraße 77, 81541 Munich
Registration Link: https://checkmk.com/conference.html
Description:
The annual Checkmk user conference gets bigger and better with a historical venue! The Checkmk Conference is your unique opportunity to exchange views and experiences with other users and developers from all over the world and to meet the Checkmk team personally. You will learn about the newest developments and we guarantee again interesting and insightful talks. Book your ticket now!