Hi,
I use the mk_mysql check-mk-agent plugin to monitor a MySQL server. The MySQL server is a slave replicating data from master. The plugin correctly created a check_mk-mysql_slave check and provides two performance metrics:
relay_log_space=76598137;;;; sync_latency=0;300;600;;
I am interested in sync_latency and I need to display it in Grafana.
I use CheckMK Enterprise and I already installed grafana-checkmk-datasource-1.1.0 to Grafana.
The problem is CheckMK displays the sync_latency values correctly - most of the time the values are zero. But Grafana does not. The problem is Grafana does not "see" the zero values.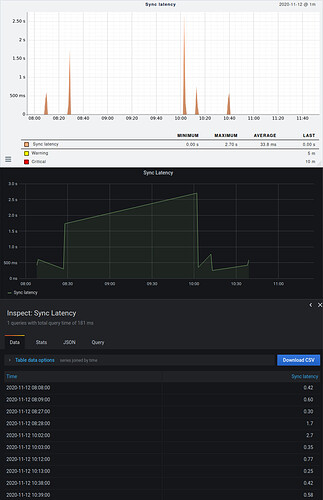 Is this a bug in CheckMK, or in Grafana, or in my configuration?
Thank you,
Regards,
Oskar