Hi,
I would like to request the following features regarding the host labels introduced in 1.6.X.
Host Label discovery only with the bulk discovery tool
I would be a nice addition to add the option to "update and add host labels only" within the bulk discovery.
At the moment it is possible to add new host labels but you also have to add new services.
Current options from the bulk discovery:

I would like to see something like this: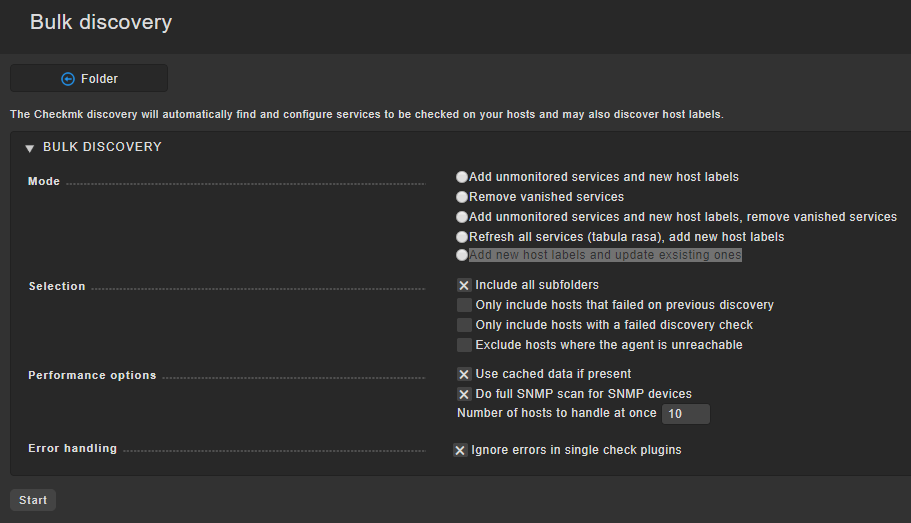 Periodic host label Discovery
Another great addition would be to create a new rule to automatically add new discovered host labels.
Just like the existing "Periodic service discovery" rule.
New rule should be named like "Periodic host label discovery".
Thanks in advance.
Norm