Hi,
In a fresh check raw 1.6.0p11 installation, for a lot of hosts I see this error:
CRIT - no unmonitored services found, no vanished services found, no new host labels, [snmp] Cannot fetch system description OID .1.3.6.1.2.1.1.1.0. This might be OK for some bogus devices. In that case please configure the ruleset "Hosts without system description OID" to tell Check_MK not to fetch the system description and system object OIDs.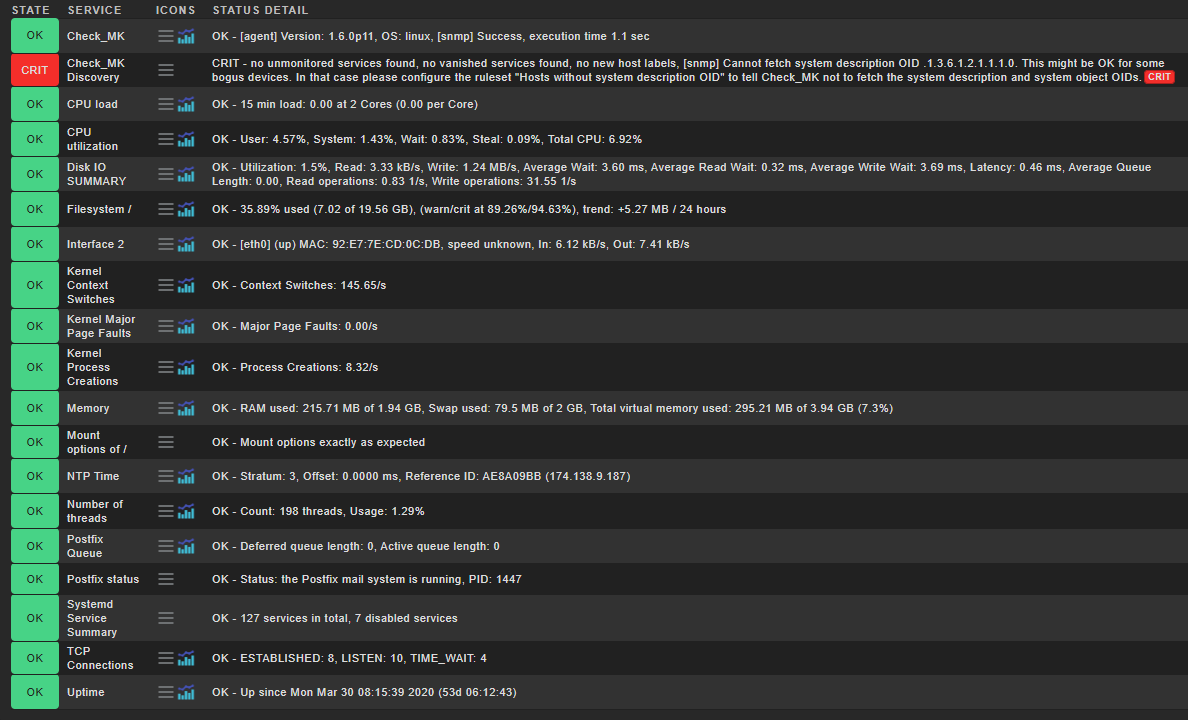 But when I edit the services and do a full scan, it does not find anything new there.
Any ideas where to find this "Hosts without system description OID" ruleset, and what should be configured there?
Thank you!
Adnan