CMK version: Managed Service Edition v1.6.0p25
We try to monitor HP UPS model RT3000 G2 and R1500 INTL with Checkmk and SNMP v3.
After we've configured SNMP v3 in the UPS web interface… (the field "SNMP version" was set to v3 not to v1 as shown here)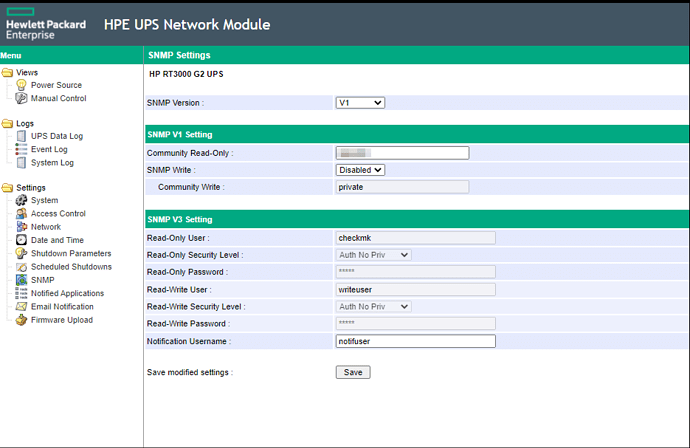 … we are not able to get results of SNMP requests:
SNMP Error on xxx while walking .1.3.6.1.2.1.1.1. Normally this is caused by a device sending invalid SNMP responses (Details: Bad parse of ASN.1 type (0/-13)).
Output of "cmk --debug -vvn hostname":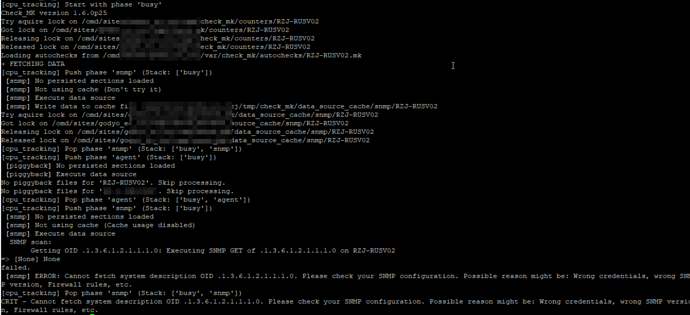 Both, Checkmk server and UPS are in the same network.
Has or had anyone similiar problems with such HP UPS devices? What can I do to get these devices monitored?
Thank you in advance,
Antje