Hello all!
From now on, when you visit https://docs.checkmk.com/ you will see:
Featured topic. In it, you will find the topics we have introduced recently or believe might be in other ways interesting to you: documentation articles, new features, blog posts or even videos from our YouTube channel – whatever form it takes, all of these topics will highlight useful knowledge on Checkmk. For example, if you visit docs.checkmk.com now, you will see the livestream we had about the new Checkmk Agent.
New to Checkmk? A place where a newcomer can learn the basics of how to monitor their systems with Checkmk. This new block will guide beginners through all the most important manuals and make introduction to Checkmk as smooth as possible:
Other links. This includes the most read, recently added and recently updated articles.
New table of contents. There is a new way in which we structure the documentation: now it is clearer and easier to navigate.
A new search. It might look similar to the one you are used to, but the new search through the documentation is much more efficient. It also allows you to use specialized arguments, if you want to use more advanced search practices: the instructions for how to use the advanced search are located in the article directly under "Welcome to Checkmk".
Here is a bonus for everyone who joined or watched our last Checkmk Community Call and was wondering what the mysterious St. Nicolas present was: now if you use Firefox you can set up docs.checkmk.com as a search engine and search through documentation conveniently in your browser. Like this: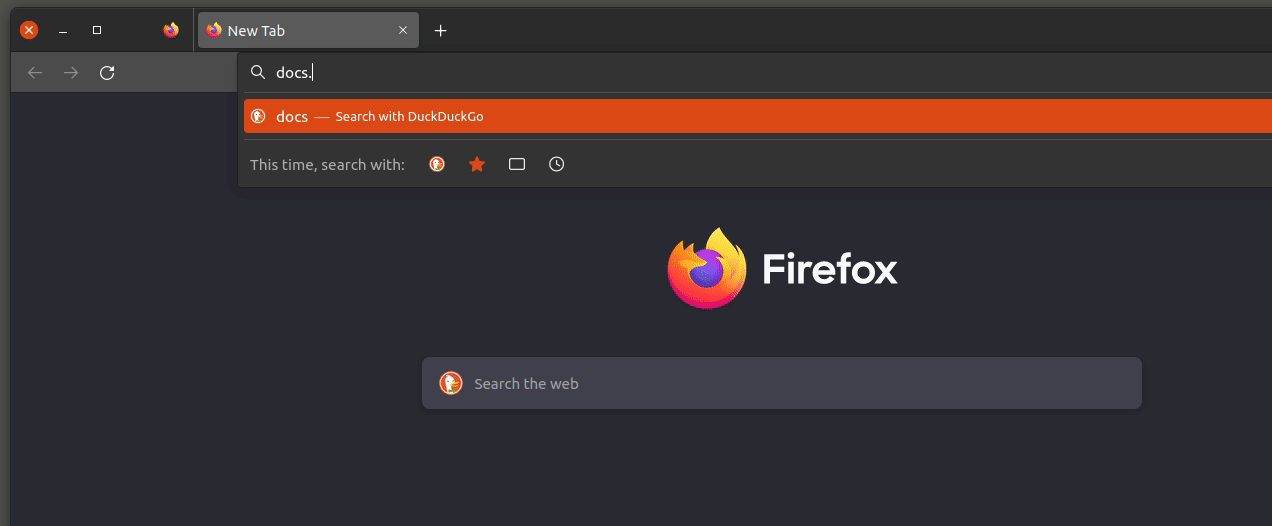 Check out the new documentation and let us know what you think!