Hi,
question, Im trying to fix a Cobian backup monitoring plugin, which no longer works with new Cobian version. What I would need is to see which variables has what values in the core.
When there is an error in the check, I get a crash report where I can easily see the variable values.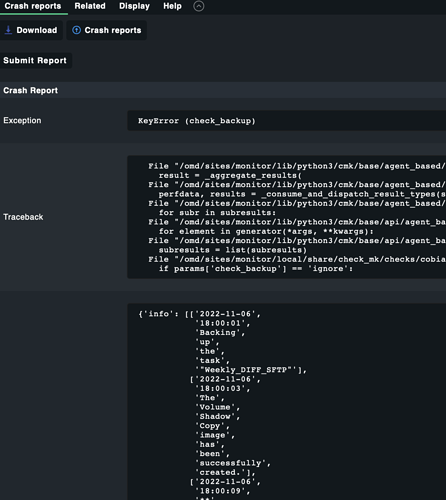 How can I see the same without a crash? The thing is the script is giving me unexpected results and I would need to check the values the core see.
Thanks!