CMK version: 2.1.0 RAW
OS version: Centos 8
Hey All,
I'm not getting a lot of information regarding this issue so I'm trying my luck here.
So basically, i've installed the teams plugin from this link
Checkmk Exchange
I've created a webhook on my channel and also tested the webhook using curl.
On the checkmk side i've also configured it as such, insterted the webhook URL and for not testing it with sending notifications to all users.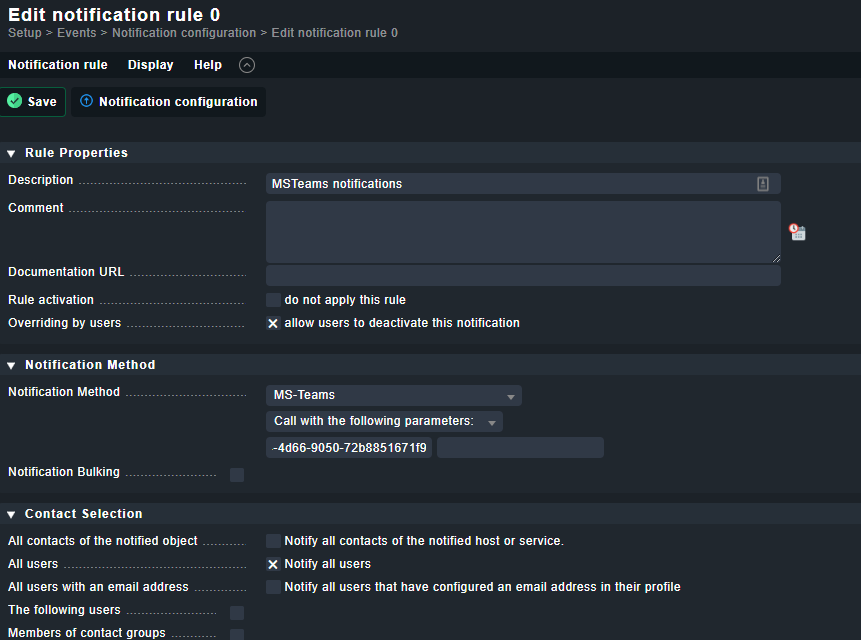 What am I missing? The parameter there isn't the one for the webhook?
Thanks guys