Hello Checkmk Community,
We now have a feature to translate the posts in the forum!

You can see a globe icon under the posts that are not in your interface language.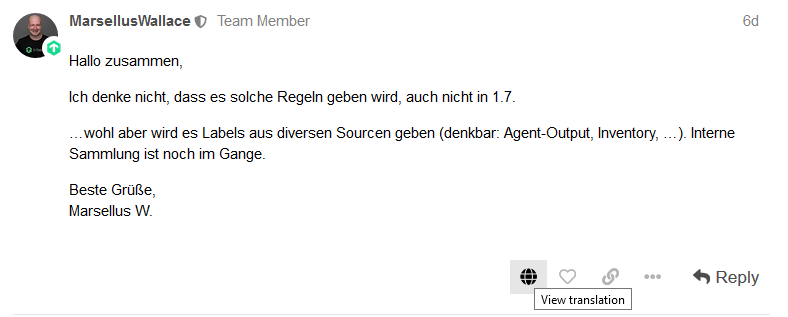 Please let me know if you encounter any errors.
UPDATE 08.01.2020:
We have decided to disable this feature for now. We think the usage charging isn't fair to how our forum is used.
We'll let you know when the decision changes.