Updates
Hi Checkmk Community! Hope everyone is having a great first month of the year!
New videos on the Checkmk Channel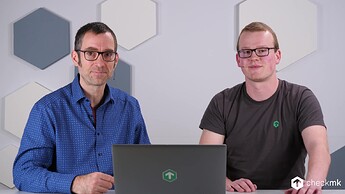 We are continuously uploading Checkmk video tutorials in English on YouTube! We're also introducing a new format, the Checkmk Duo where we discuss other topics and use cases around using Checkmk.
Watch the videos on our YouTube Channel
Influence the Checkmk Conference
#8

Agenda

We'll be having our annual conference in May and we want to ensure you get to share your opinion about the agenda. Head over to this thread to join the discussions.
Share your feedback about the Checkmk community
If you haven't done yet, please fill out this survey to share your feedback on how we can improve the Checkmk community in 2022! We want to ensure that we consider your opinion in the decisions we make in the community. It will just take a few minutes!
Shout-outs
New Community Helpers
Community members whose reply got marked as a solution for the first time. Welcome aboard!
New Community Problem Solvers
Community members who got 5 replies marked as the solution
Published Packages on the Exchange
These are the people who have contributed packages to the Exchange published last month.
@ricardoftribeiro - Telegram (Bulk, Graphs & Custom Message)
smraju NVIDIA_GPU
@Doc - check CVE-2021-44228_log4j (Linux & Windows) without binaries
CVE-2021-44228-log4j scanner plugin
Bugfixes
Contributors whose PR got merged/included in the commit on the Checkmk GitHub repo last month. Also included are PRs that were not directly merged, but an action was taken by someone from tribe29 to apply the PR (e.g. creating internal tickets)
marho96 mk_oracle.ps1 use Oracle config in $MK_CONFDIR #417